Dental Implants in Cheltenham: Should You Shop Around?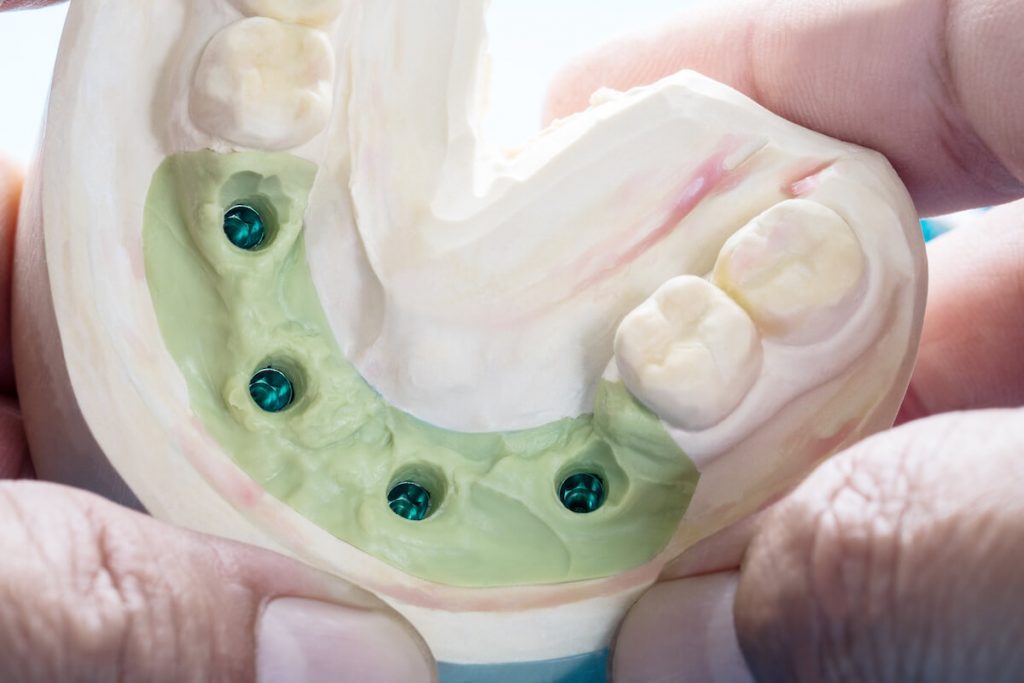 You may have considered dental implants as a replacement if you are missing a single tooth, numerous teeth, or all of your teeth.
However, you may have noticed how pricey they appear to be.
Suppose you're considering a substantial dental restoration, such as dental implants.
In that case, we at Dentist On Warrigal Cheltenham recommend that you look into more than one option and acquire price estimates.
However, we believe that deciding on treatment solely based on cost is a poor strategy.
You can't just determine what you want and glance at a price tag when it comes to dental care.
Dental Implants vs. 'Cheaper' Options
Dental implants are not the only solution for missing teeth, and the other options appear to be less expensive at first sight.
Dentures and bridges are the most common non-implant replacement options.
The only alternative is to ignore the issue. However, compared to bridges and dentures, the long-term expenses of implants are lower, and it's the worst thing you can do to ignore missing teeth.
When compared to implants, full dentures appear to be less expensive. However, they must be changed every 5–8 years, and there are ongoing costs for adhesives, cleaning supplies, and cases. Dentures can also cause gum and jawbone erosion, necessitating extra, costly therapy.
A dental bridge can cost hundreds to thousands of dollars and last 10 to 15 years. On the other hand, bridges are not nearly as durable as implants, and having them requires sacrificing a large amount of sound tooth enamel. Bridges also cause gum and bone degeneration.
The cheapest option for replacing lost teeth is to do nothing. However, this is the poorest choice. It also doesn't appear proper. Other teeth will become misaligned, gum and bone will weaken, and the risk of cavities and other dental problems will increase.
Should I Shop Around Among Dental Practices?
At Dentist On Warrigal Cheltenham, we understand how valuable your money is, but we also consider dental implants an investment that pays off in the long run!
Here are a few things to think about when shopping around.
Be aware of extremely high or cheap costs. Concentrating just on pricing may out to be a poor strategy. When you're looking for a price, attempt to figure out what the typical market price is. Also, make sure you fully comprehend your remedy. For example, the cost will increase if you require jawbone bone implantation before implant placement. Your Cheltenham dentist should explain why a dental implant estimate is an amount straightforwardly.
Take into account your insurance. Although you will most certainly be responsible for part of the price of your implant, insurance companies are increasingly covering tooth replacement. It's not a bad idea to check about this with your insurance carrier.
Select a reputable dentist. Your dentist should be knowledgeable, talented, and concerned about your well-being.
How will you know that your dentist is trustworthy?
Check the dentist's credentials and experience.
Choose a dentist whose work you believe is of high quality.
Take note of how the dentist and the practice make you feel.
Examine the amenities.
Customer service should be considered.
When it comes to dental implants, these are just a few factors to consider while shopping for dental implants. When you're sure about these therapy components, the cost enters the picture.
Schedule a consultation
A consultation is the best approach to get an accurate pricing quotation for a dental implant. Don't hesitate to contact us at Dentist On Warrigal Cheltenham.
Cheltenham Dental Care
At Dentist On Warrigal Cheltenham, we believe that everyone deserves excellent dental care, and we are here to assist you in receiving it.
We are committed to making you first in all we do throughout your stay and ensure that you are entirely at ease with the greatest standards of comfort.
For further information, call us on (03) 9583 5506 or request your appointment online.
Visit us at Suite C, 151 Centre Dandenong Road in Cheltenham.