Dental Implants
DENTAL IMPLANTS ADDRESS MISSING TEETH SO YOU CAN ACHIEVE A COMPLETE, BEAUTIFUL SMILE.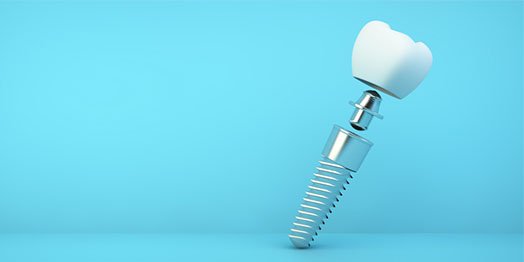 Dental Implants Cheltenham
Dental implants address missing teeth so you can achieve a complete, beautiful smile.
The dental implant integrates with the bone to hold and support a dental prosthesis such as crowns and bridges and dentures.
They help you eat, smile, talk and enjoy all of your everyday activities without worrying about your teeth falling off.
Parts of Dental Implants
The body is made from titanium, a biocompatible material. It is used since it's lightweight and extraordinarily durable. The implant is placed into the area left by the missing tooth during a short surgical process. It's open cylindrical and resembles a screw.
The abutment is connected with the body with a screw and cut so that it resembles a look for the crown to fit on top.
The crown is the part that looks like a tooth. This is cemented or screwed onto the abutment.
The Dental Implant Procedure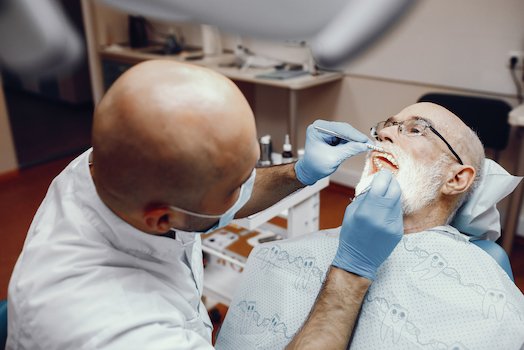 First Phase
In placing a dental implant, a small cut is made in the gum to access the bone — with the use of special drills.
The implant is inserted onto the jawbone.
The gum is stitched over after.
This allows the implant to integrate into the bone.
Second Phase
This phase is usually started after 4 to 6 months, where, if needed, the implant is exposed and healing caps or temporary gum forming restorations placed.
After tissue healing within 2-4 weeks, final impressions are made, and the final prosthetic replacements attached.
Regular visits every 4-6-week during the healing period are important to review and monitor the healing, and also once the final restorations are installed, every 3 months.
Dental Implants in Cheltenham
If you have worn, damaged, or decayed teeth, your Cheltenham dentist can fix it with customised, lifelike dental restorations, like dental implants.
Claim your FREE  Dental Implants Consultation on (03) 9583 5506 or request your appointment online.
We are located at Suite C, 151 Centre Dandenong Road in Cheltenham.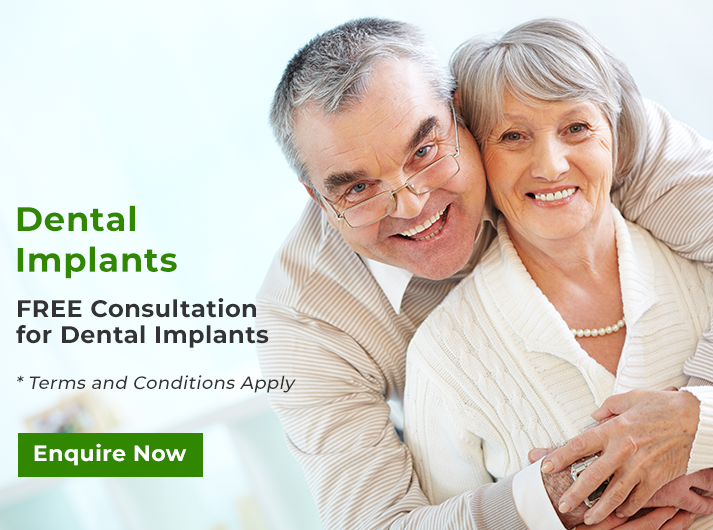 Frequently Asked Questions
What are the benefits of dental implants?
Here are some of the many benefits of having dental implants:
Improved facial appearance
Improved speech
Easier eating
Improved self-esteem
Durable
Who is eligible for dental implants?
Anyone who has a missing tooth and with a sufficient amount of jawbone is qualified for dental implants.
How long does it take to recover from an implant surgery?
After the dental implant procedure, it usually takes at least six months to fully heal.