Preventive Dentistry
WHAT IS PREVENTIVE DENTAL CARE?
Preventive Dentistry Cheltenham
Preventive dentistry focuses on keeping your mouth healthy — this aids in preventing the development of periodontal disease, tooth decay, plaque build-up, and tooth loss.
Preventive dental care helps you maintain your teeth and means lesser dental treatments.
The two main causes of tooth loss are cavities and periodontal disease. The earlier you prevent or manage these two problems, the more chance you will have of keeping your teeth for life.
Common Preventive Dentistry Services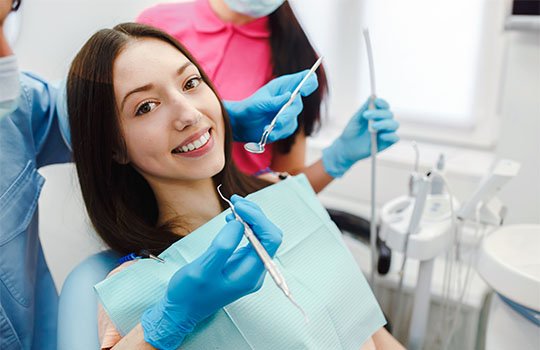 Dental Check-ups
Dental check-ups, at least twice a year. Since most dental problems don't come with initial pain, if you don't visit your dentist regularly, you may not be aware of any dental problems until they cause more significant damage.
Schedule dental check-ups every six months, or more often if you're at higher risk for oral diseases. Your Cheltenham dentist may also perform oral cancer examinations to check for early signs of abnormal tissues.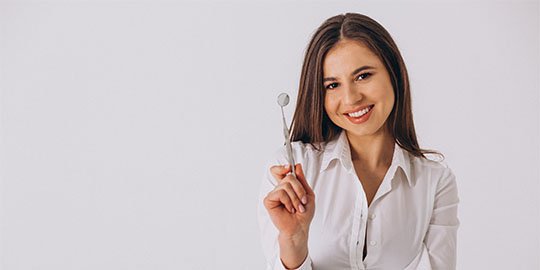 Scale and Cean
A tooth cleaning procedure is recommended twice a year to remove plaque build-up and stains that can't be removed by just brushing and flossing, as well as to check for signs of tooth decay.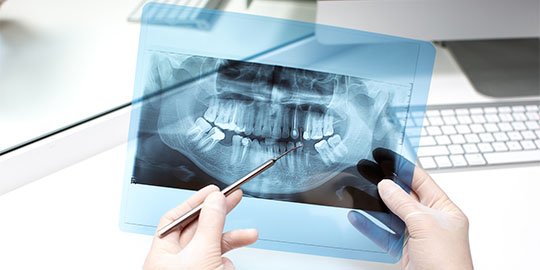 Dental X-rays
X-rays allow your Cheltenham dentist to look for signs of problems that are not visible during dental examinations, such as cavities between teeth and problems below the gum line.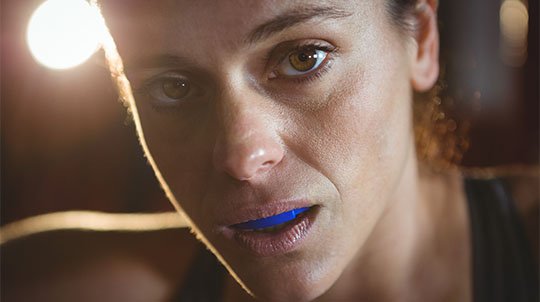 Mouthguards
Particularly a custom-made mouthguard designed by your Cheltenham dentist – can be worn during sports and leisure activities to protect teeth against injuries.
They also are used to treat teeth grinding (bruxism), which can wear down teeth and contribute to temporomandibular joint (TMJ) disorder.
Your Role in Prevention
Healthy dental habits can help lessen the risk of tooth decay, periodontal disease, and gingivitis.
Brush your teeth at least twice daily using a soft-bristled toothbrush and fluoride-containing toothpaste.
Floss once daily to remove food stuck between teeth.
Rinse with a fluoride mouthwash to rinse out food particles after flossing.
Limit the consumption of acidic foods and beverages.
Do not smoke – this can lead to cancer and other dental problems.
Wear a custom-made sports mouthguard and other protective gears when engaging in contact sports or leisure activities.
For people who grind their teeth at night, ask your Cheltenham dentist for a night-time mouthguard to help reduce gum recession.
Preventive Dentistry in Cheltenham
Prevention is always better than cure.
At Dentist On Warrigal Cheltenham, we provide preventive dental services that will help you maintain your oral health and prevent dental issues.
Visit your Cheltenham dentist today!
Call us on (03) 9583 5506 or request your appointment online.
We are located at Suite C, 151 Centre Dandenong Road in Cheltenham.
Frequently Asked Questions
What is preventive dentistry?
Preventive dentistry deals with everything you do to take care of your teeth and gums: regular brushing, flossing, maintaining a healthy diet, and seeing your dentist regularly to help avoid dental problems.
How often should I brush and floss my teeth?
Your Cheltenham dentist recommends brushing at least two times a day and flossing once daily.
How can I prevent periodontal disease?
The best way to prevent oral diseases is to brush twice a day and floss daily. Visit your Cheltenham dentist for a check-up and a scale and clean. This way, we can protect your teeth and gums and detect and treat any early symptoms of gum disease.