Children's
Dental Emergencies
SAME-DAY DENTAL EMERGENCY APPOINTMENT AVAILABLE IN CHELTENHAM
Children's Dental Emergencies Cheltenham
Dental emergencies can happen anytime, anywhere. Knowing how to handle dental emergencies can mean the difference between saving or losing your child's tooth.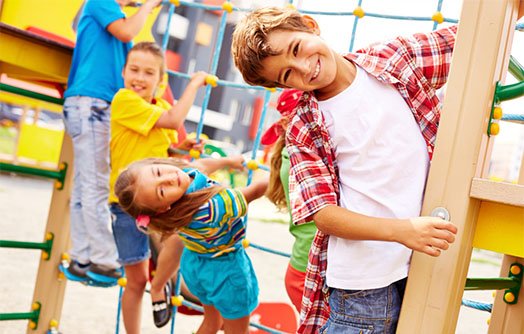 If your child is facing a dental emergency, seek treatment right away. Delaying care can result in more complications and require more extensive treatment.
Your Cheltenham children's dentist can offer tender care in a child-friendly environment.
We know that many children are scared when visiting the dentist, so we do our best to make every child feel safe and calm during the treatment process.
If your child is suffering from dental pain or another dental emergency, please contact your Cheltenham dentist to schedule an appointment.
Is it a dental emergency?
If you are unsure of what a specific dental emergency is, answer the following questions:
Is the child bleeding through the mouth?
Is there severe pain?
Are there any knocked-out teeth?
Is there any swelling in the mouth?
If the answer is YES to any of these questions above, then a dental emergency is likely confirmed. If so, see your Cheltenham dentist right away.
Common Children's Dental Emergencies
Here are some common children's dental emergencies, as well as the simple steps to follow to resolve the issue and have the best possible outcome.
Toothache
For dental pain, rinse the mouth with lukewarm saltwater to clean it out. Use floss to remove any food stuck in between teeth.
Do not put aspirin directly on your child's tooth or gums, as this may burn the gum tissue. If the pain persists, contact your Cheltenham dentist immediately.
Broken/Fractured Tooth
Immediately rinse the mouth with lukewarm saltwater to clean the affected area. Apply cold compress on the face to keep any swelling down. See your Cheltenham dentist as soon as possible.
Knocked-Out Tooth
Locate the tooth. Do not touch the tooth roots. Hold the crown only.
Gently remove dirt and debris with lukewarm saltwater. Do not scrub, scrape or wash with the area soap.
For a permanent (adult) tooth, gently insert the tooth into its socket, or let the child place the tooth in the cheek pouch.
For a temporary (baby) tooth, place the tooth in a glass of milk or saliva. Do not attempt to put the tooth back in a young child's mouth, as they may swallow it.
Keep the tooth wet during transportation. Moisture is critically important for reimplantation success.
Objects Lodged Between Teeth
For objects stuck between teeth, try to gently remove the object with floss but do not try to remove it with a sharp or pointed instrument. Visit your Cheltenham dentist as soon as possible.
Children's Dental Emergencies in Cheltenham
At Dentist On Warrigal Cheltenham, we want your child to have an active, healthy lifestyle. We're dedicated to treating your child whenever there's a dental emergency.
In case of an emergency, call your Cheltenham dentist right away.
Same-Day Dental Emergency Appointment Available in Cheltenham
Call us on (03) 9583 5506 or request your appointment online.
We are located at Suite C, 151 Centre Dandenong Road in Cheltenham.
Frequently Asked Questions
What causes bad breath?
The typical causes of bad breath include something stuck between the teeth, poor oral hygiene, gum disease, dry mouth, tobacco use, medications and more.
How can I treat bad breath?
You can do many things to eliminate your bad breath, like clean your smile frequently, clean your tongue, sip on water throughout the day, stop smoking and talk to your Cheltenham dentist about using different medications.
If your bad breath just won't seem to go away after doing these things, schedule an appointment with your dentist.
How can I avoid bad breath?
It's important to keep up on oral hygiene, attend your check-ups and use mouthwash to prevent bad breath. Mouthwash is a great product that can clean your mouth and freshen your breath when needed.