Porcelain Veneers
DURABLE PORCELAIN VENEERS FOR A MORE BEAUTIFUL SMILE
Porcelain Veneers Cheltenham
Porcelain veneers are a fast and great way to improve the appearance of your smile significantly. They are also called 'dental veneers'.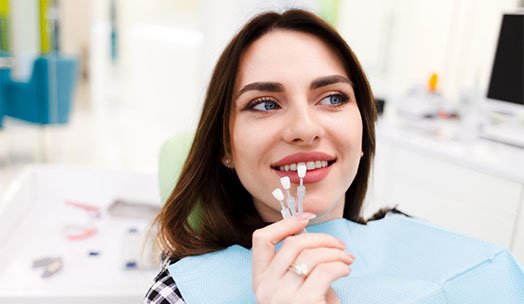 Porcelain veneers are wafer-thin tooth-coloured porcelain shells that are made to bond to the front surface of your teeth.
They are excellent for treating misaligned teeth that have stains, chips, and gaps, especially in front teeth.
Porcelain veneers are best for improving shape, length, size and tooth colour.
Our experienced team of dentists has successfully fitted several porcelain veneers on patients that have resulted in an even smile that looks natural.
These veneers can also straighten your teeth and remake your smile.
Porcelain veneers, when done right, look like natural teeth.
Benefits of Porcelain Veneers
Porcelain veneers are made using a durable ceramic material, built to last for a long time. The thin shells are custom-made to fit over the front of your teeth.
When fitted correctly, porcelain veneers can hide dental imperfections.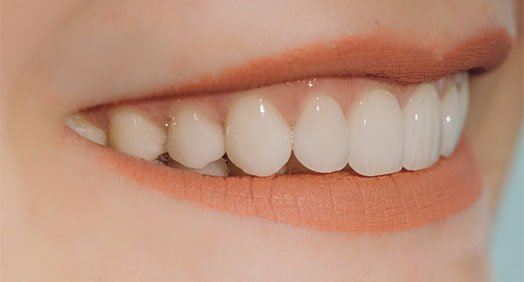 Fixing Porcelain Veneers
Your Cheltenham dentist begins the procedure by taking an impression of your teeth.
From this impression, a new veneer is custom made to perfectly fit your tooth.
Your dentist then fixes the veneer to the affected tooth using strong cement. The veneer can be colour-matched to the adjacent teeth.
This makes the veneer blend in like your natural tooth.
Porcelain Veneers in Cheltenham
Our cosmetic dental options will delight you and those lucky enough to see your smile. Give us a call today!
Contact us on (03) 9583 5506 or request your appointment online.
We are located at Suite C, 151 Centre Dandenong Road in Cheltenham.
Frequently Asked Questions
What are porcelain veneers?
Porcelain veneers are wafer-thin shells of porcelain designed to match the colour and texture of the rest of your teeth, therefore making them appear just like your natural teeth. They are bonded directly to the surface of your teeth, covering up any deformities and dental defects.
Does the process of getting veneers hurt?
Most of our patients tell us that there's absolutely no discomfort during the procedure.
How can porcelain veneers improve my smile?
Porcelain veneers can be used in several different ways. The most common uses are to:
Repair minor imperfections and defects
Cover stained or discoloured fillings
Make colour improvements to teeth that have permanent stains
Close the spaces between teeth