Dental X-rays
BRINGING THE INSIDES OUT!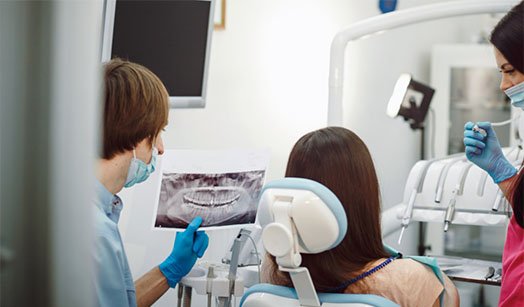 Dental X-rays can take images of your teeth that your Cheltenham dentist can use to assess your dental and overall oral problem.
This helps your Cheltenham dentist identify and measure tooth decay, bone deformities, root pathologies, periodontal disease, teeth eruption, and many other issues.
They may seem complicated, but they're a standard treatment that is just as significant as teeth cleaning.
Importance of Dental X-rays
Dental X-rays are usually done yearly.
They may be performed more often if your Cheltenham dentist is keeping track of the development of an existing dental problem or procedure.
70% less radiation than conventional film X-rays
Take less time and easier to take than conventional film X-rays
Streamlined designs, taking the pain out of taking X-rays
Better quality viewing
Immediate result
Prevent issues from being undetected
Lessens your time in the chair
Easily stored on the computer
More costly and environment-friendly
The circumstances that may affect how often you undergo dental X-rays include:
Age
Current oral health
Signs of an oral disease
History of gum disease or cavities
Children may need dental X-rays more often than adults since their dentists might require keeping track of their permanent teeth.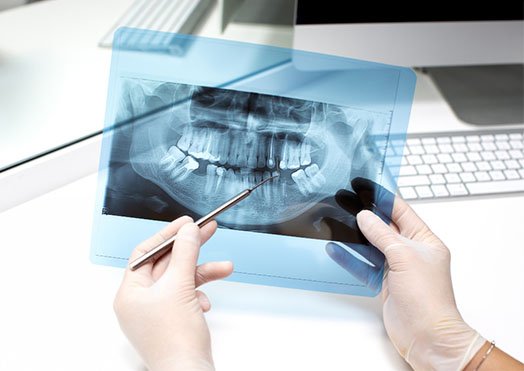 Preparation for Dental X-rays
Dental X-rays do not require any specific preparations. Just brush your teeth before your X-ray appointment. Doing so creates a cleaner environment.
The X-ray machine is placed beside your head to take and record images of your teeth and the entire mouth.
Our dental team will guide you throughout the procedure.
Stay still while we take and record the images. Spacers will be moved and adjusted in your mouth to capture the proper images.
Dental X-rays in Cheltenham
If you have questions about dental X-rays, call us today so we can provide you with the information you need.
Request an appointment with your Cheltenham dentist today!
Contact us on (03) 9583 5506 or request your appointment online.
We are located at Suite C, 151 Centre Dandenong Road in Cheltenham.
Frequently Asked Questions
Why there are different types of X-rays?
Each type has different uses and benefits. You may need several examples to achieve a complete evaluation of your oral health.
Why do I need dental X-rays?
With X-rays, there is no need to waste time processing the image as it can produce and show the image in as short as three seconds!
Another benefit of dental X-rays is that storage space is extensive as you can transfer images to a hard drive for convenient access in the future.