Pregnancy & Dental Care
DENTAL CARE DURING PREGNANCY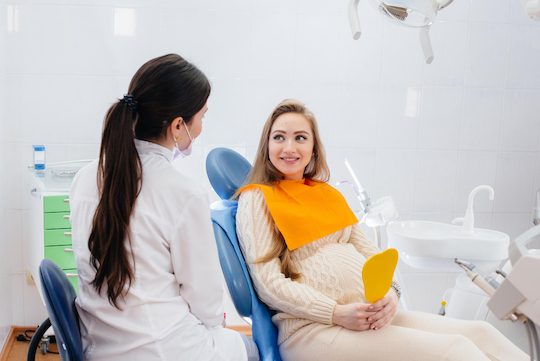 Pregnancy & Dental Care Cheltenham
Pregnancy is a thrilling period, full of anticipation and planning for your new baby.
During pregnancy, hormone levels rise, causing the gums to expand, bleed, and trap food, creating discomfort. Pregnant women frequently have concerns about dental treatment during their pregnancy.
But preventive dental care is necessary during pregnancy to avoid oral diseases such as gum disease related to premature delivery. That's why preventative dental cleanings and yearly checkups are safe and advised throughout pregnancy.
Taking Care of Your Teeth During Pregnancy
To keep your teeth healthy while pregnant, consider how pregnancy impacts your dental health.
Gum disease, such as gingivitis, becomes significantly more common in pregnant women. When you're pregnant, your body's hormone levels rise, affecting how your gum tissue reacts to plaque.
Gum disease is so widespread among pregnant women that the illness is commonly referred to as "pregnancy gingivitis." Gingivitis can progress to more severe periodontal diseases if not treated or monitored.
Pregnancy also increases the risk of oral non-cancerous tumours caused by inflamed gums. These are normally left alone and shrink after childbirth, or a dentist can remove them if they become too painful for the mother.
It is vital to regularly visit your Cheltenham dentist for checkups, practice good dental hygiene at home, and eat a nutritious diet while pregnant.
You're more likely to get gum disease, dental decay, and tooth loss if you don't.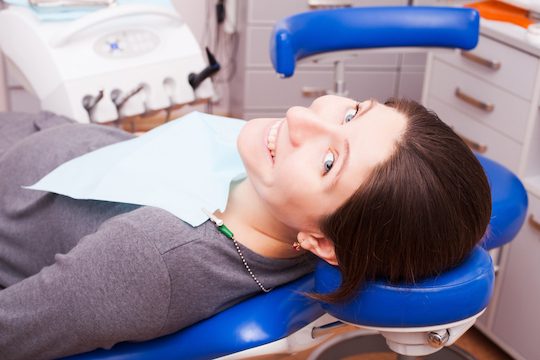 Common Reasons for Dental Health Issues During Pregnancy
Gum disease
Gums that are irritated or inflamed as a result of vomiting or retching
Foods and beverages that are high in sugar and acid
Poor nutrition
Poor oral hygiene
Pregnancy Teeth and Gum Health Tips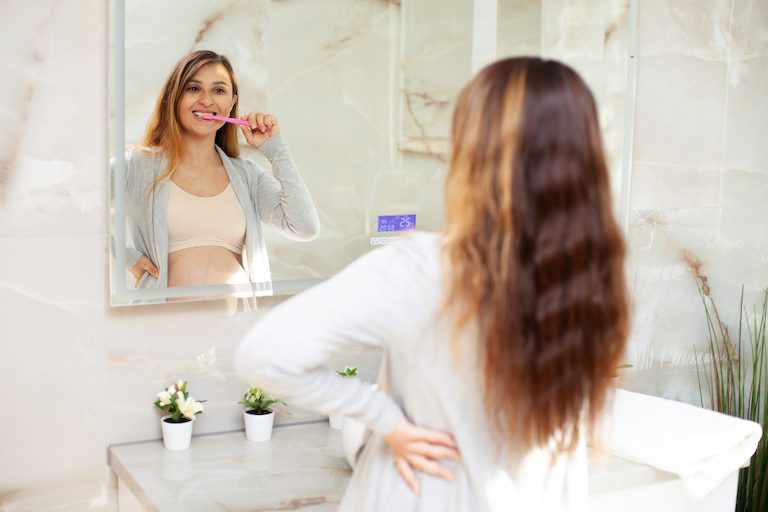 Consult your Cheltenham dentist as soon as you find out you're pregnant to have your teeth and gums inspected and expert advice given to you.
When possible, brush your teeth and gums every morning, night, and after meals. And floss frequently and thoroughly.
Brush your gums gently using fluoride toothpaste and a soft brush.
Brush your gum line (where the teeth and gums touch) thoroughly.
Sugary foods and drinks, such as soda, snacks, and excessive fruit juice, should be avoided.
Drink plenty of water throughout the day. And rinse your mouth out regularly.
Avoid smoking.
Visit your Cheltenham dentist regularly.
Pregnancy & Dental Care in Cheltenham
Taking care of our teeth when pregnant is frequently the last thing on our minds, and most of us don't realize how crucial it is!
It's easy to overlook some aspects of your life. Still, it's critical to maintain your oral health since gingivitis, dental caries, and erosion are more likely during this period. That's why maintaining your mouth's health requires good preventative and follow-up treatment.
By following the health tips mentioned above, you'll be able to combat pregnancy gingivitis much easier.
If you require preventative or emergency treatment, don't hesitate to contact us at (03) 9583 5506 or request an appointment online.
You can also visit us at Suite C, 151 Centre Dandenong Road in Cheltenham.
Frequently Asked Questions
Is it safe for me to receive a dental cleaning while pregnant?
Cleanings of the teeth are not only safe but also recommended during pregnancy. Gingivitis during pregnancy is a frequent condition that may be avoided or managed with regular dental cleanings.
Is a woman's risk of oral issues increased during pregnancy?
Yes. Pregnancy produces significant changes in the levels of particular hormones, which significantly impact your body.