Sports Mouthguards
Protect Your Teeth at Play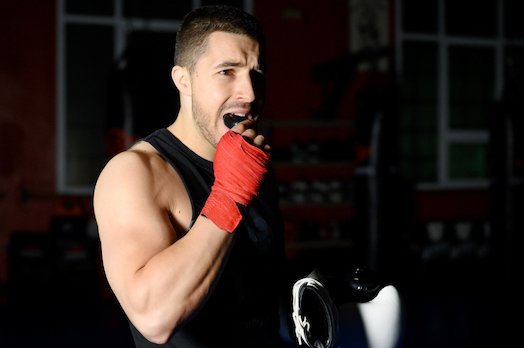 Sports Mouthguards Cheltenham
A mouthguard is a cushioning appliance made from flexible materials that fit well over the teeth to help prevent injuries to the teeth and mouth.
A good mouthguard is like a 'crash helmet' for teeth and jaws.
It also prevents the jaws from coming together fully, thereby reducing the risk of jaw joint injuries and concussion.
Types of Sporting Dental Injuries
Common dental injuries during sport or leisure activities include:
cuts to the soft tissues in the mouth (lips, gums, cheeks, or tongue)
cuts to the face
chipped/cracked tooth
broken tooth
broken jaw
When it comes to optimum mouth protection, a custom-fitted mouthguard is an important part of your equipment.
While contact sports, like boxing, are high-risk sports for the mouth, any athlete may face an injury in non-contact activities, too, like gymnastics and skating.
Custom-made Mouthguards
The best mouthguard is one that has been custom made for you.
You can get a custom-made mouthguard from your Cheltenham dentist. We'll take a mould of your teeth and use it to create a mouthguard, particularly for the shape of your teeth and mouth.
Custom-made mouthguards give you the best protection because they are specifically made to fit the shape of your upper teeth.
This provides a better fit than stock or boil-and-bite mouthguards, which makes them more comfortable and harder to dislodge.
If you grind/clench your teeth, snore, or suffer from sleep apnoea, a custom-made mouthguard is your best option.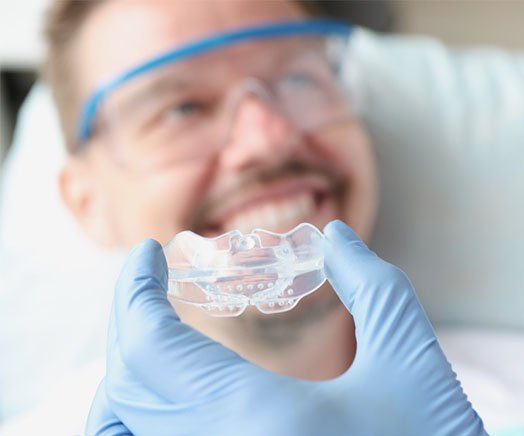 Sports Mouthguards in Cheltenham
Dentist On Warrigal works hard to prevent sports dental injuries in patients.
If you are thinking about getting a custom-fitted mouthguard for sports made for you or your child, schedule an appointment with your Cheltenham dentist today!
Visit your Cheltenham dentist today!
Call us on (03) 9583 5506 or request your appointment online.
We are located at Suite C, 151 Centre Dandenong Road in Cheltenham.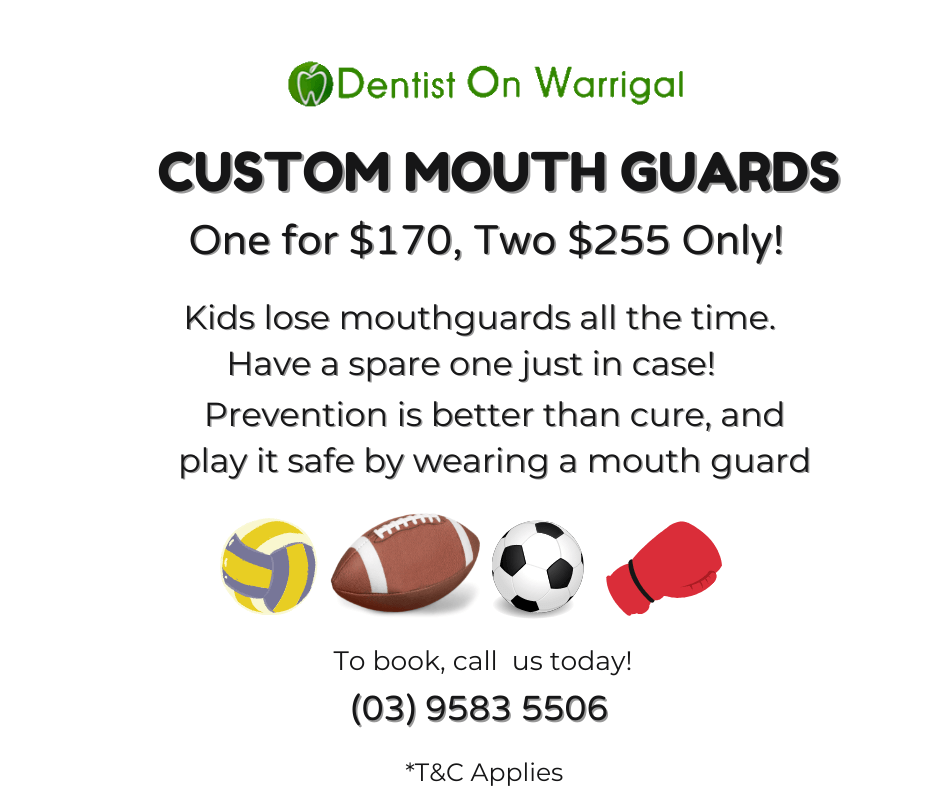 T&Cs:
Warranty: 3 months
Consult the Dentist for more information about limitations on Injury protection by Mouthguards
Colours: most common colours are available
Competitive pricing is available for multilayer and name printed Mouthguards
Promotion till End of June 2022
Frequently Asked Questions
What does a mouthguard do?
A mouthguard is an oral appliance worn over your teeth that provides you with maximum protection against the risk of dental trauma and tooth loss.
Why custom-made sports mouthguards?
Custom-made sports mouthguards allow for performance and communication with a precise fit. They will stay in put during play and allow the wearer to breathe and talk comfortably.
Are mouthguards uncomfortable to wear?
If you wear a custom-made mouthguard, it should be comfortable for you to wear while you're participating in sports activities. Your mouthguard will not affect your speaking or breathing normally, and it will be easy for you to keep clean.