Orthodontics
SETTING YOUR SMILE STRAIGHT!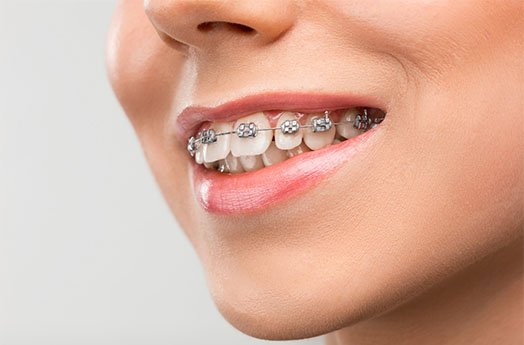 Orthodontics is the diagnosis, prevention, guidance, and correction of misaligned bites.
Orthodontic treatments create a healthy bite — straighter teeth that properly meet opposing teeth in the opposite jaw. A good bite makes it easier to bite, chew, and speak.
Dentist on Warrigal Cheltenham is proud to offer the best and most up-to-date orthodontic services for our patients.
Types of Orthodontic Treatments
Your Cheltenham dentist can carry out work that achieves the following:
closed gaps between the teeth
aligned ends of the teeth
straightened crooked teeth
improved speech or chewing
boosted the long-term health of teeth and gums
long-term wear or trauma of the teeth prevention
improper bite treatment
Orthodontic treatments not only improve the appearance of the teeth but also result in better speaking and chewing and help protect teeth from damage or decay.
To achieve these goals, your orthodontist uses a range of medical, dental devices, including headgear, plates, and braces.
Orthodontic Options in Cheltenham
Conventional braces
These are often called traditional or metal braces. They are easy to detect and give the "train-track" look.
Nowadays, these types of braces are smaller, making them less obvious and more comfortable than before.
Invisalign Treatment
Invisalign is a modern way to straighten your teeth without wires or metal. Invisalign involves a series of custom-made trays designed specifically for you and the plan your Cheltenham dentist creates to move your teeth.
The trays are made from a smooth and durable plastic that covers your teeth and gradually moves them into place.
Orthodontics in Cheltenham
Say goodbye to crooked teeth and hello to straighter teeth alignment with orthodontic options at Dentist On Warrigal Cheltenham.
Achieve the smile of your dreams today! Talk to your Cheltenham dentist about your orthodontic evaluation.
Claim your FREE Invisalign Consultation us on (03) 9583 5506 or request your appointment online.
We are located at Suite C, 151 Centre Dandenong Road in Cheltenham.
Frequently Asked Questions
At what age should my child first visit for an orthodontic check-up?
Children are recommended to first visit a dentist around seven years old; however, orthodontic treatment is not only for children and young adults.
Whether they're visiting for a dental check-up or receiving orthodontic treatment, any time is an excellent time.
Why should I receive orthodontic treatment?
There are two reasons why we receive an orthodontic treatment: aesthetics and function.
A beautiful smile not only changes the way people see you but also improves your own self-image.
Orthodontic treatments also let your teeth function better and make them easier to clean, which can improve your overall health.