7 Guidelines to Maintain Healthy Smile on Valentine's Day from Dentist on Warrigal Cheltenham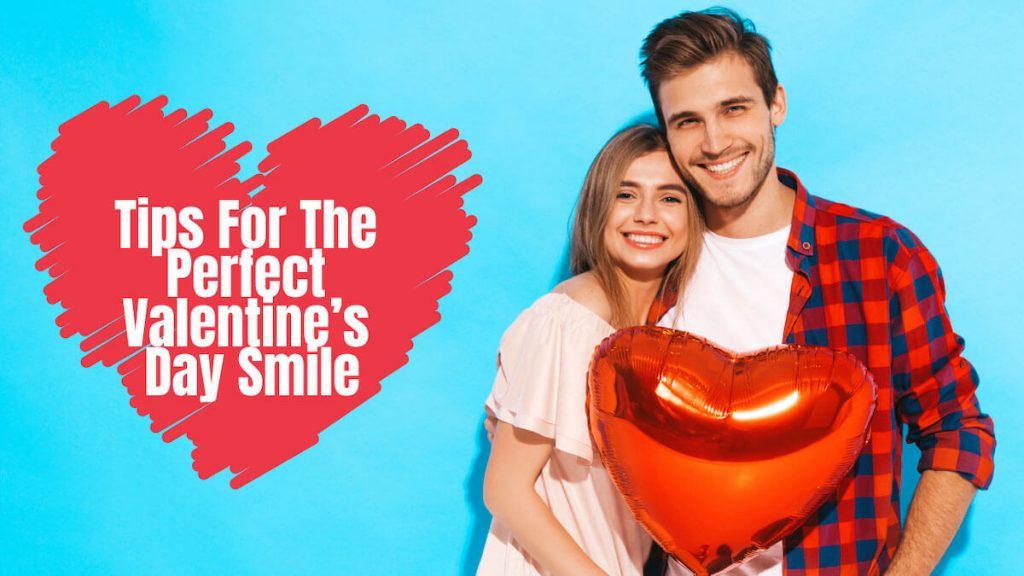 The most romantic day of the year is quickly approaching! You could be frantically shopping for gifts and arranging dinner plans.
But, this Valentine's Day, don't forget to send your teeth some love as well. Invest in your smile.
Good dental hygiene is crucial for everyone and serves as the basis for a beautiful smile.
So here are 7 guidelines to keep your dental health in mind on Valentine's Day and all around the year.
#1. Brush and floss
Brushing and flossing your teeth daily should be a habit. It is the most important step toward a healthy and attractive smile.
By doing so, bacteria that cause tooth decay and gum disease will be reduced.
#2. Indulge Healthy Meal
Many people overindulge in chocolates and sweets on Valentine's Day. However, you can protect your teeth and gums while nourishing them by eating wisely.
Try these healthier alternatives to sweets and baked goods:
If you have planned a romantic dinner, start your dinner off right with salad. Eating veggies helps maintain healthy alkalinity in the mouth, which helps keep bacteria at bay.
Apples, berries, and oranges not only aid to sweeten your breath but also help to improve saliva production.
Remember to pick dark chocolate kinds when dipping strawberries in chocolate or opening a package of assorted goodies. Dark chocolate includes beneficial compounds that may assist in preventing tooth decay.
#3. Refresh Your Breath
The first step in having fresh breath is to kill the microorganisms that cause foul breath.
Aside from brushing and flossing your teeth on a daily basis, regular hydration is critical to your kissability.
Drinking enough water boosts saliva production, protecting teeth from acids, sugar, and germs. This will also help to avoid dry mouth and other oral health issues, as well as freshening your breath.
Also, don't forget to use mouthwash; it can give you a short boost of freshness before a date.
#4. Chew Sugar-free Gum
Chew sugarless gum containing Xylitol. Chewing gum containing this chemical promotes saliva production, which aids in tooth cleaning and maintains a balanced pH level in your mouth. In addition to boosting your dental health, it helps to battle cavities and germs.
#5. Smoking and Tobacco
Tobacco is not only the main cause of oral cancer, but it is also a leading source of tooth discolouration.
Smoking causes foul breath and discolours your teeth. Smoking isn't the only tobacco product that can harm your mouth and create bad breath; it also causes many problems for your gums since it reduces the amount of oxygen in your bloodstream, making it harder for diseased gums to recover.
In severe circumstances, this might result in tooth loss.
Dating can be stressful, which may tempt you to smoke to relax, but your beautiful smile might be enough to capture the heart of your loved one this Valentine's Day.
So to keep your teeth white and your mouth healthy, try to avoid smoking.
#6. Teeth whitening
If you want a fast result that will give your teeth a notable improvement, try teeth whitening.
It is a safe process that may improve the natural attractiveness of your smile, which smoking, eating, and drinking certain foods can diminish over time.
#7. Dental Check-up
While it may be tempting to forego routine dental checks, this is not a good idea.
Catching an oral health problem early on is the most excellent technique to prevent significant tooth damage; thus, it is crucial to see your dentist.
Visiting your dentist twice a year is generally suggested; however, your frequency of dental appointments may vary based on your dentist's recommendations.
You may smile all day long on Valentine's Day by following the above guidelines to maintain your smile healthily and appealing.
Dental Care in Cheltenham
Maintain a healthy smile by visiting your dentist in Cheltenham.
Call us on (03) 9583 5506 or schedule a dentist appointment today!
We are located at Suite C, 151 Centre Dandenong Road in Cheltenham.